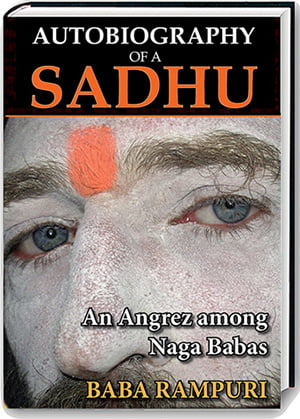 AUTOBIOGRAPHY OF A

SADHU


An Angrez among Naga Babas
SIGNED COPY
Baba Rampuri sends you his blessings with a personal inscription including your name (or anyone else's) in a signed copy of the New Indian Edition of his book, Autobiography of a Sadhu – An Angrez among Naga Babas.
Please let Baba know which name(s) he may inscribe, and any short message.
*
Payment: $21 Donation via PayPal or major credit cards below. This INCLUDES shipping charges from India. We can also accept, in some cases, bank transfers or checks. Please contact us.