I participated in a conversation on my Facebook profile page between May 16-19, 2015, with the purpose to examine closely our own narratives about yoga, spirituality, mysticism, self-knowledge.  The goal is to use that "deconstruction" as an exercise in liberating our consciousness, by identifying our own innate structures and conditioning to understand ourselves and the world around us with much greater clarity. Let this be a contribution towards deconstructing consumer yoga.
Deconstruction is a subversive activity, because it undermines an existing order, even if it does not support the superiority of one side of an issue.  The subversion goes beneath the surface of a text using surface markers, which I refer to as artefacts, as guides for excavation.  In contrast with Indian civilisation, most Western civilisation for at least 1200 years, considers the subversive as a negative, and today is even falsely identified with political activism..
My interest is not the specific "deconstruction" of scholars like Jacques Derrida, who is most known for his coining and use of the word, but in a more general sense that provides a new vocabulary for our conversation on Consciousness, Speech, and Indian Culture.  As Derrida would also say, I don't intend deconstruction as a methodology, but as an activity of "reading the text."
The goal of the deconstruction is not destructive nor negative but quite the opposite, the liberation of consciousness which can only take place in an environment where ignorance is identified as such, and when it is, ignorance can no longer exist.  I am not satisfied with the replacement of one belief system or ideology with another, as the common result is to further hide limiting ignorance from our awareness, embedding it in our framing of the world.
I prefer the term "liberating" to "higher" when referring to consciousness, because 1) consciousness doesn't change, it's not really higher or lower, it is our awareness that changes, and so 2) the deconstruction speaks for "process" which in this case is liberating, a process of removing distorting lenses revealing a less obscured identity with consciousness itself.
The conversation in 13 parts: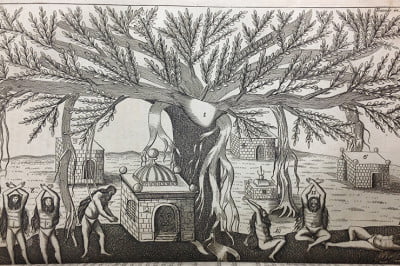 "When knowledge is weaponized, it is made opaque and useless, and the human race suffers. Modern Consumer Yoga is responsible for Weaponizing Yoga." *
"When one attacks or destroys the knowledge of something, this may be called "epistemic violence." — Baba Rampuri